The Installation Meeting of Hill of Zion Consistory


The first Scarlet Cord Consistory meeting in Surrey since the change in Government and MMH guidelines took place at the Hill of Zion Consistory No 52TI at Croydon on the 17th September 2020. Present was our Grand Summus M.Dist.Comp. Ian S Currans, a member of the Consistory, and five other Companions.
The Consistory was opened by the President, Dist.Comp. John McGriger Norton-Doyle, who welcomed the Officers and thanked them for attending the meeting. Em.Comp. Tamba John was installed as President by Dist.Comp. John McGriger Norton-Doyle in a very sincere manner.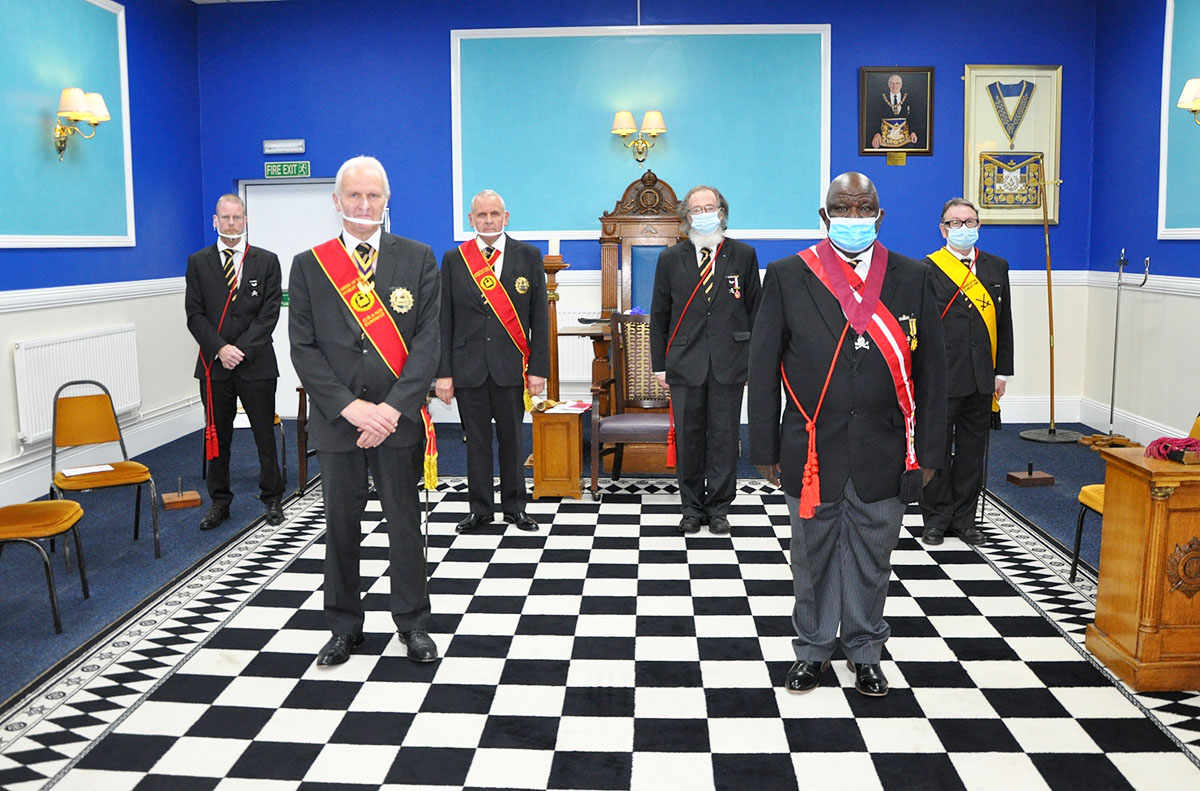 Dist.Comp. Tamba John was congratulated by the Grand Summus who wished him an enjoyable and successful year.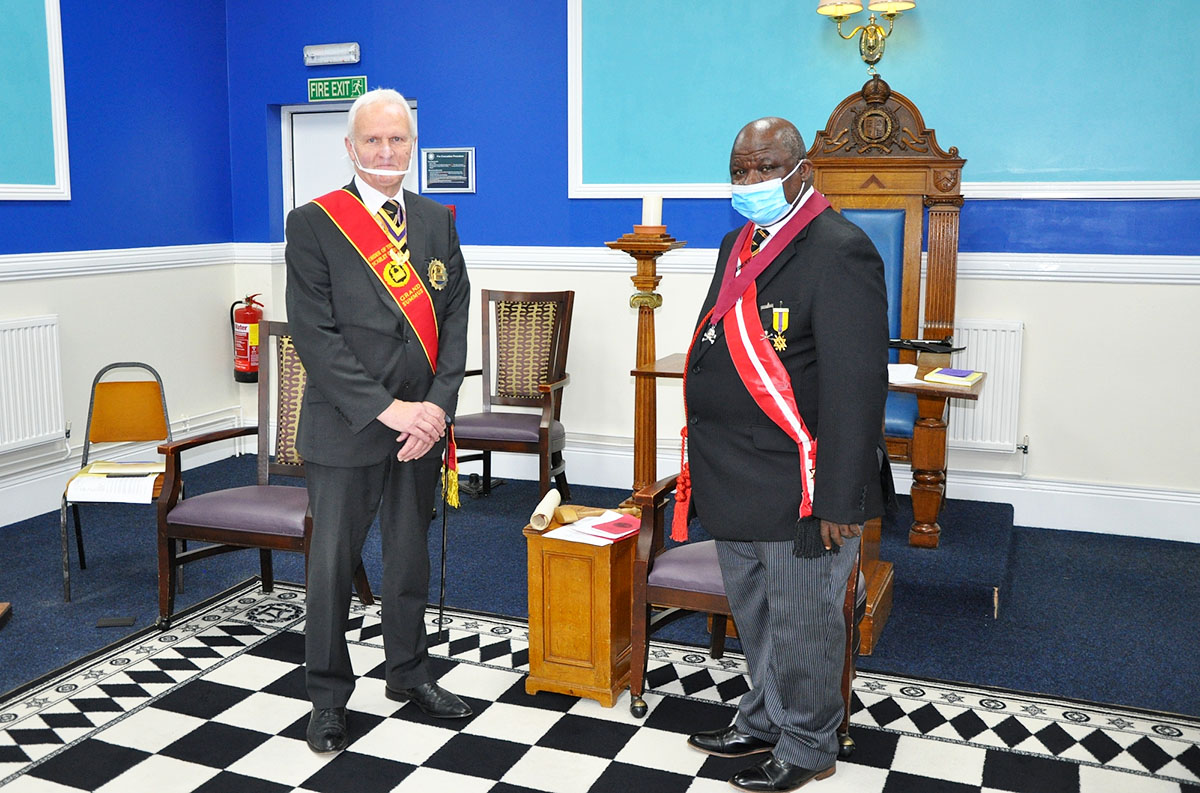 After the Consistory was closed the Temple was re-arranged and a meeting of the Hill of Zion Conclave in the Order of the Secret Monitor was opened – see (add link to the OSM web site article submitted today). The Companions of the Hill of Zion Consistory the enjoyed a well deserved drink together in the bar.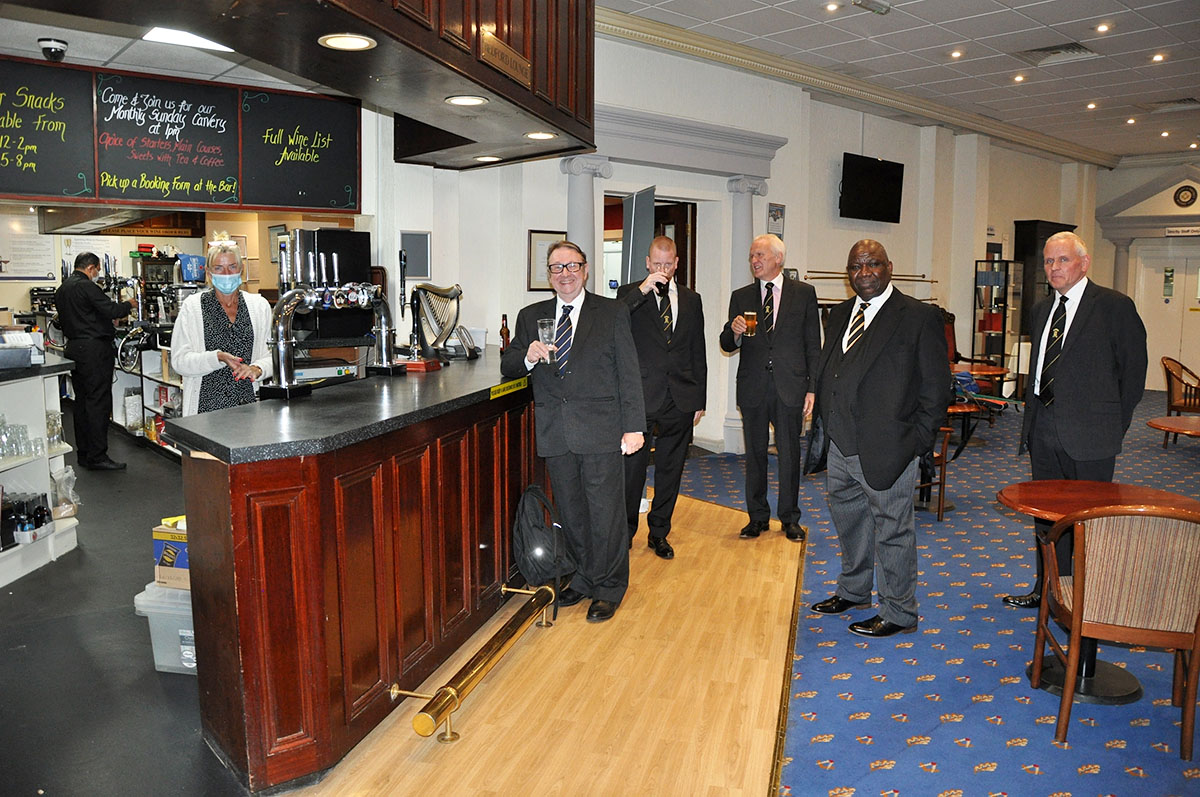 We then went into the dining room for a socially distanced meal together.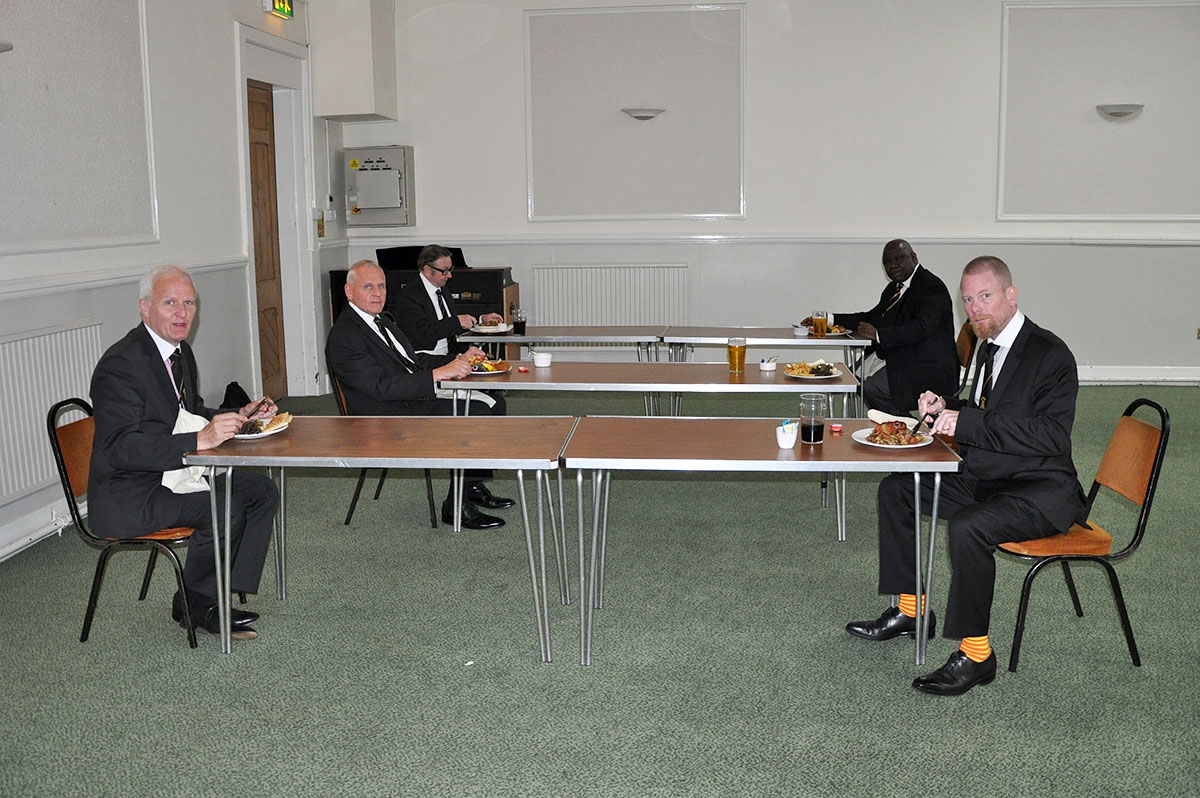 After the meeting everyone said how good it was to get together again, which proved that even under the current restrictions a meaningful ceremony can still be conducted.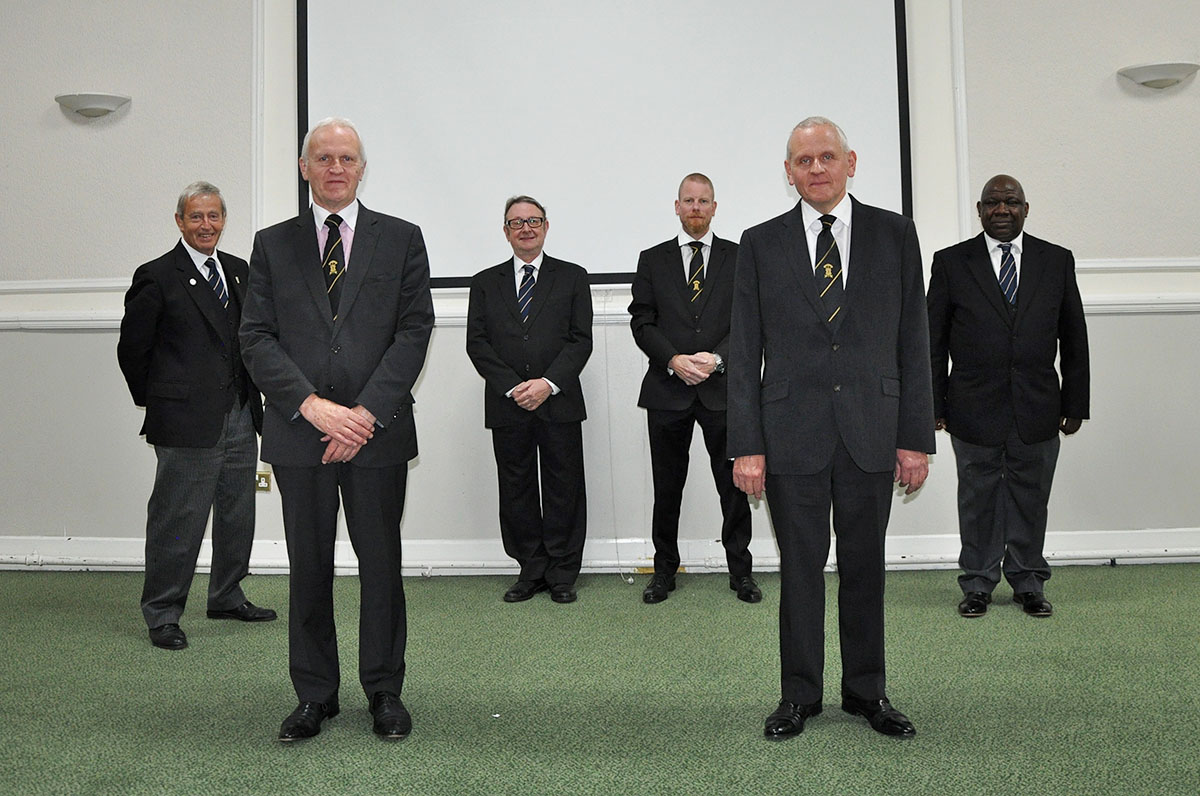 Thanks to the team at Croydon for not only such a warm welcome back but for all the hard work in ensuring we stayed safe while at the Croydon Masonic Centre.
Article and photos by Chris Eley
---
<
back to news index