A Virtual Business Meeting of Warlingham Consistory


The first Virtual Business Meeting of a Surrey Consistory took place at Warlingham Consistory No 134 on Tuesday 30th March with 20 members and guests in attendance.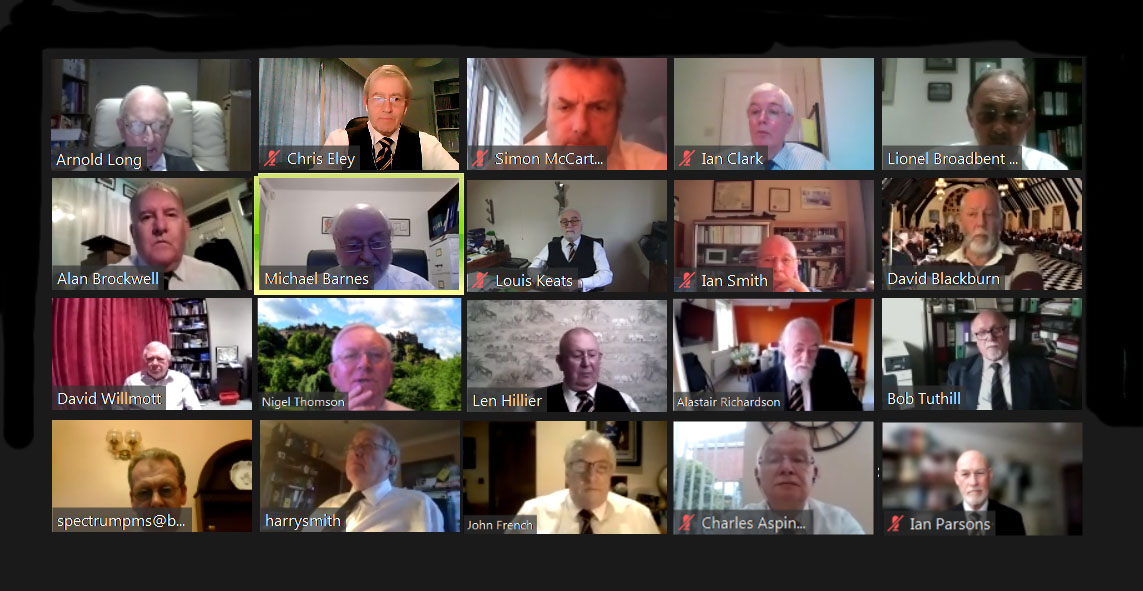 The Conclave was opened by the Presiding Officer, R.Dist.Comp. Michael Barnes, Past Provincial Grand Summus, President. The Recorder, Comp. Alastair Richardson read the Letter of Permission to hold the meeting and the Dispensation.
The Presiding Officer welcomed all our guests and visitors, especially R.Dist. Comp. Arnold Long our Provincial Grand Summus, a member of the Consistory; R.Dist. Comp. Charles Aspinell, an Honorary Member of the Consistory; and Dist Comp Colin M Beerling the Provincial Grand Supreme Ruler of the Provincial Grand Conclave of Surrey in the Order of the Secret Monitor. This was the first time Arnold and Colin had both attended a Scarlet Cord meeting together since their installations.
After the minutes had been approved and the accounts adopted the Companions voted to re-elect four candidates to be received as Companions of the Order, First Grade, as soon as meetings are resumed.
The Presiding Officer thanked everyone for attending a most enjoyable meeting and declared the meeting closed.
The Consistory meeting was followed by a meeting of the Warlingham Conclave No 291.
Article and photos by Chris Eley, Provincial Grand Recorder
---
<
back to news index