A Special Day for Warlingham Consistory


The first face to face meeting of a Scarlet Cord Consistory in Surrey after the lifting of the suspension of Masonic activity took place on Tuesday the 29th June at Nutfield Masonic Centre, Redhill.
This was the first full meeting of the Consistory since its Consecration in October 2019 by the Grand Summus and his team. It was therefore very special that the Grand Summus, M.Dist.Comp. Ian S Currans, and R.Dist.Comp. Trevor D Currans, both Honorary Members, were able to be with us.
Also present were our Provincial Grand Summus, Arnold Long, the Director of Ceremonies of the Consistory, and two Past Provincial Grand Summi, R.Dist.Comp. Michael Barnes, President of the Consistory, and R.Dist.Comp. Louis Keats who travelled all the way down from Darlington to be with us.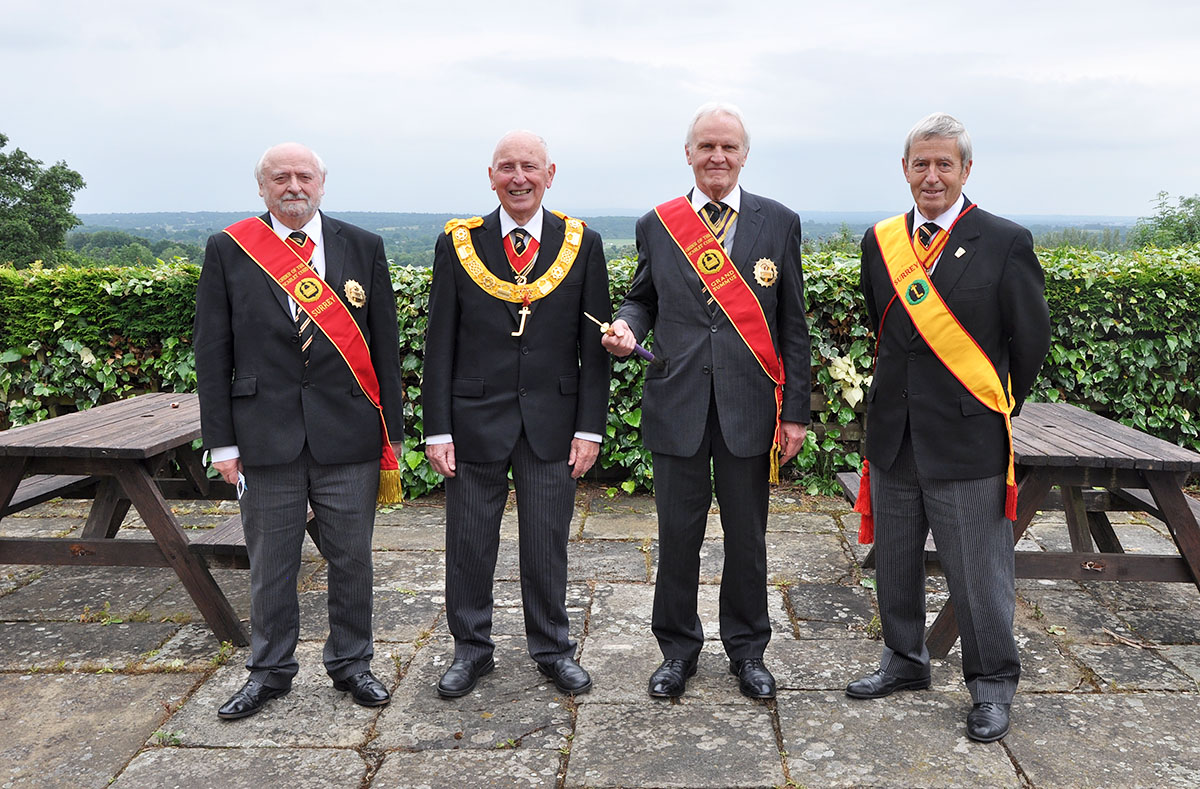 Attending the meeting were six Heads of Surrey Orders. This was the first time they had met up together in over a year and the first time that R.Dist.Comp. Arnold Long our Provincial Grand Summus and R.Wy. Bro. Colin Beerling, Provincial Grand Supreme Ruler in the Order of the Secret Monitor, had been together since their investitures.
The Consistory was opened by the President, R.Dist.Comp. Michael Barnes, Past Provincial Grand Summus, and the Dispensation to hold the meeting was read by the Recorder, Comp. Alastair Richardson. The President welcomed everyone to the meeting with a special welcome to the Grand Summus. The Grand Summus was saluted with 11 under the direction of the Director of Ceremonies, R.Dist.Comp. Arnold Long.
The main item on the agenda was to Install Em.Comp. Chris Eley, Provincial Grand Recorder, as President. This was done in a very sincere manner by R.Dist.Comp. Michael Barnes. Em.Comp. Simon McCarthy was invested as Primus of Lectorus and Em.Comp. Bob Tuthill was Invested as Primus of Ostiarii. The Address to the President was given by R.Dist.Comp. Arnold Long in an excellent manner.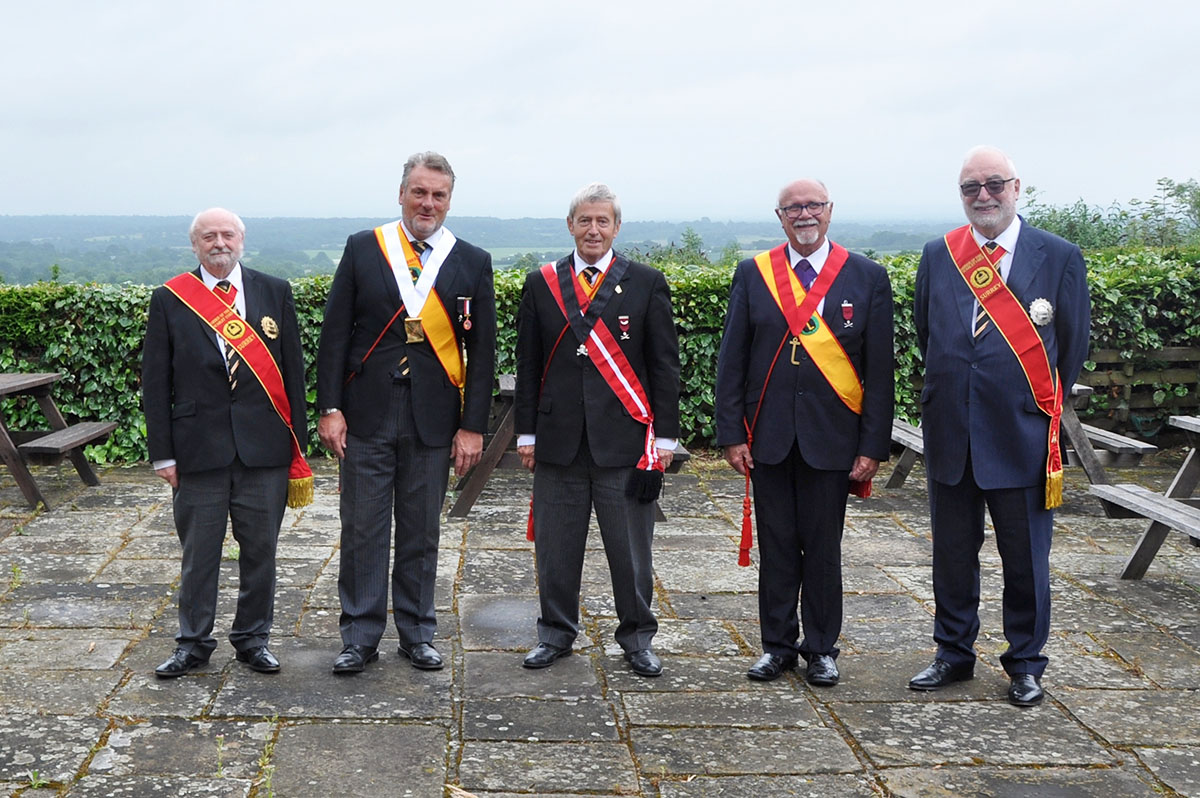 After the appointment and investiture of the remaining officers and the regular business of the Consistory had been completed the Consistory was closed and everyone went outside for a socially distanced photograph.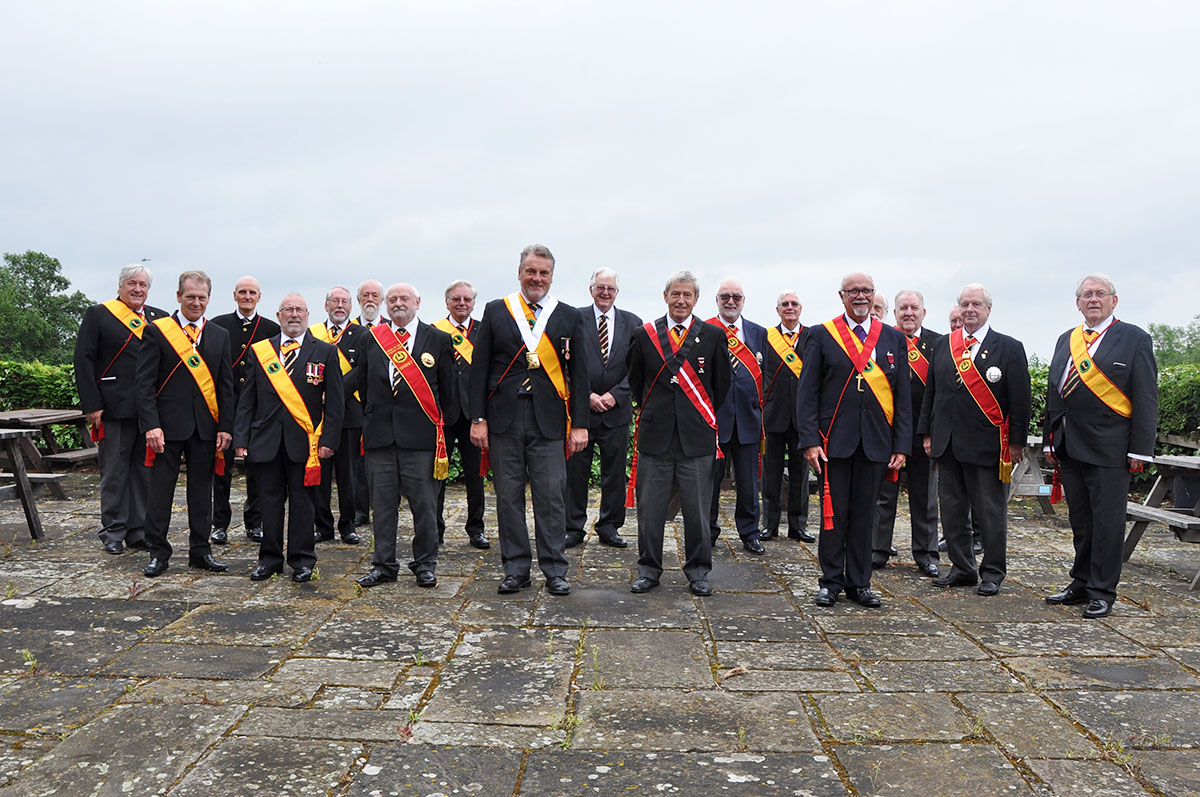 What a splendid start to the resumption of Masonic activity.
---
<
back to news index