More Candidates for Surrey Consistory


In July 2021 Surrey Consistory No 4 T.I. held their first meeting since the suspension of Masonic activity in early 2020. Present was our Provincial Grand Summus, R.Dist.Comp. Arnold Long.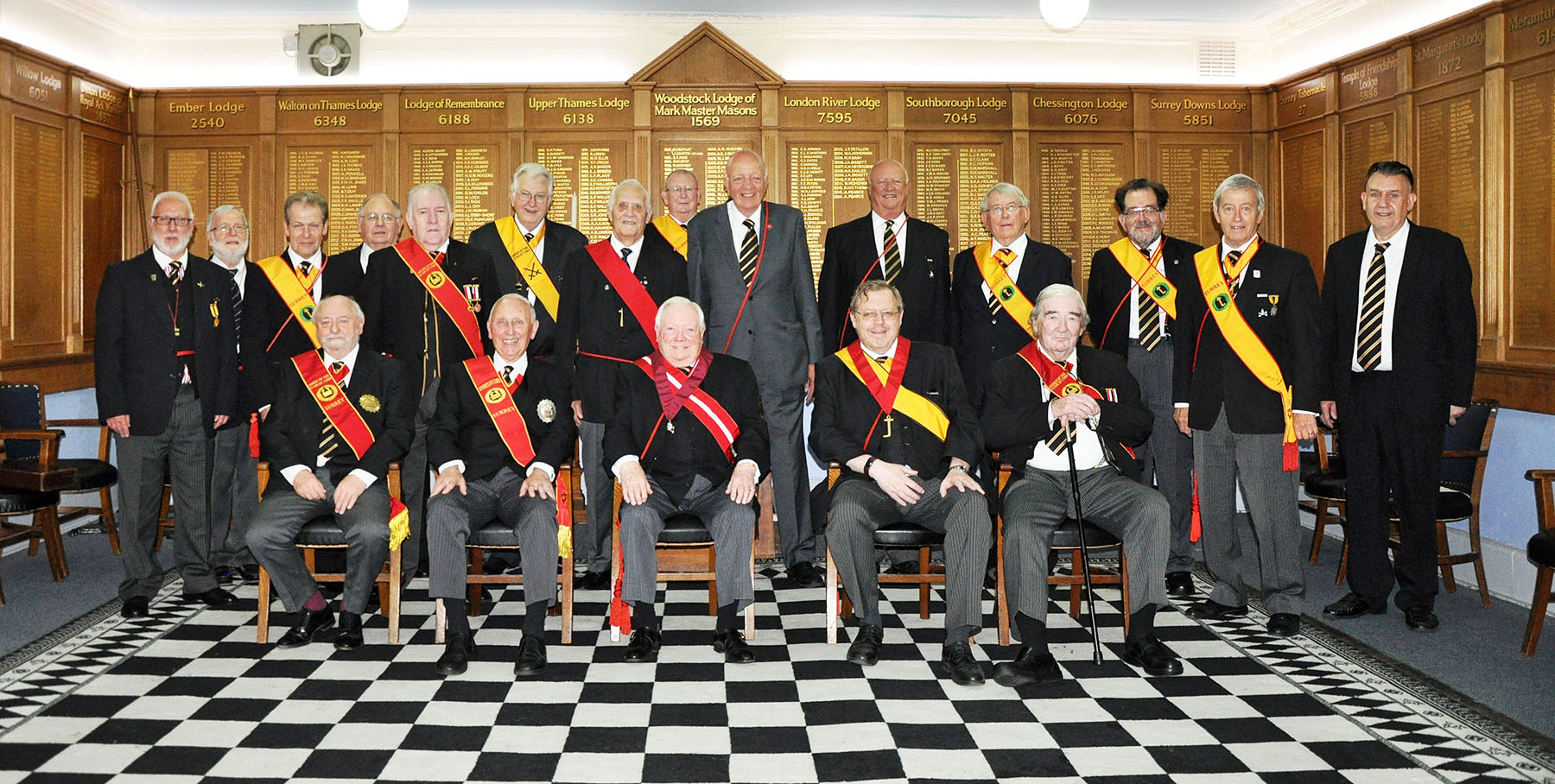 The Consistory was opened by the President, Dist.Comp. Colin Beerling. After the minutes were taken, Bros. Jeffrey Flint of Surbiton Conclave No 299 and James Walker of Warlingham Consistory No 291, were Obligated, Entrusted and Invested as Companions of the Order, First Grade, in an excellent manner by R.Dist.Comp. Michael Barnes, Acting Primus of Ostiarii.
Companions Jeff and Arnold were congratulated and welcomed into the Order by the Provincial Grand Summus and welcomed into the Consistory by the President.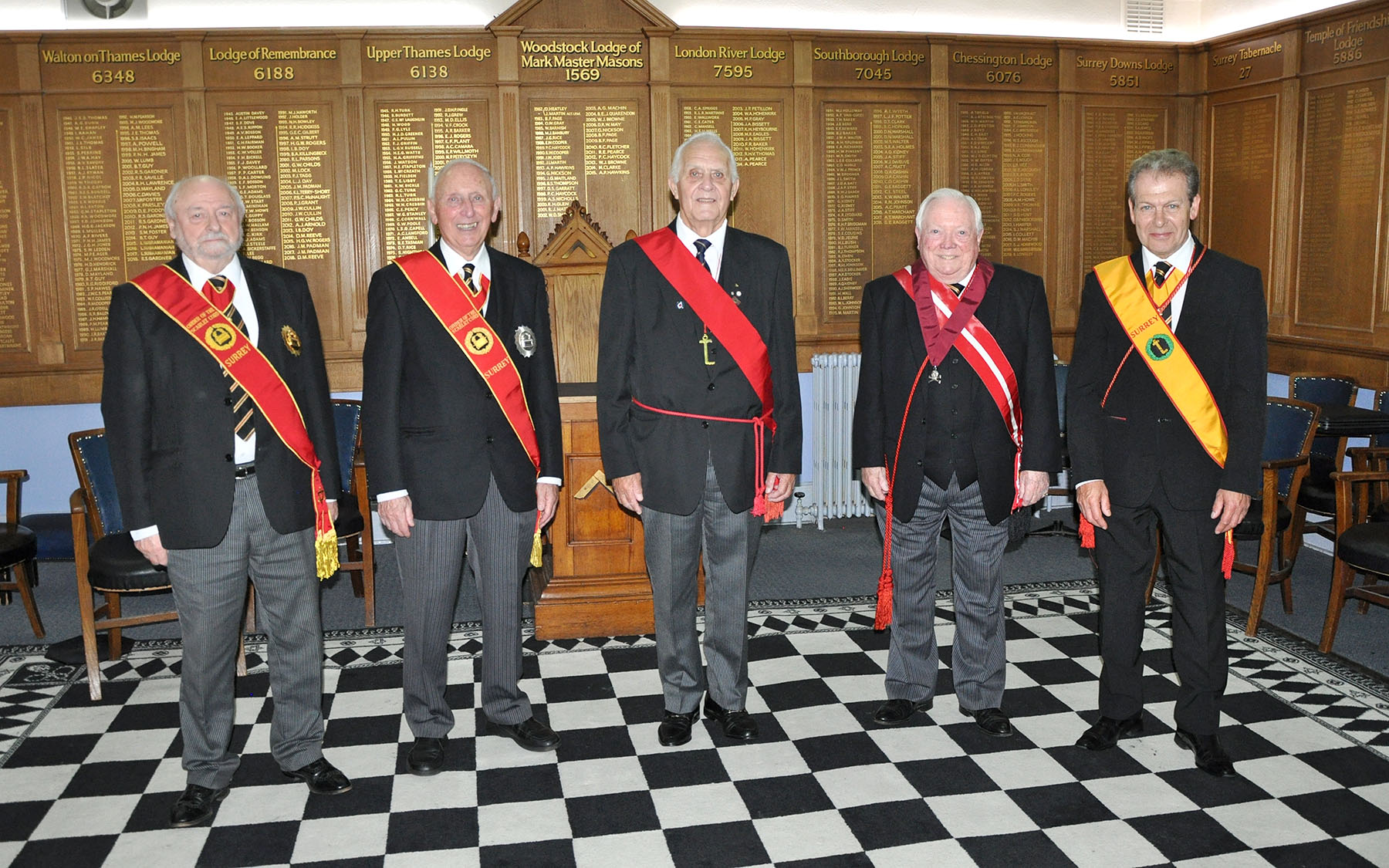 The next item on the agenda was to Install Em.Comp. David Willmott, Provincial Grand Treasurer, as President. This was done in a very sincere manner by Dist.Comp. Colin Beerling.
After the appointment and investiture of the officers the President invited the Provincial Grand Summus to present a Grand Senatus Certificate to Em.Comp. Bob Hancock.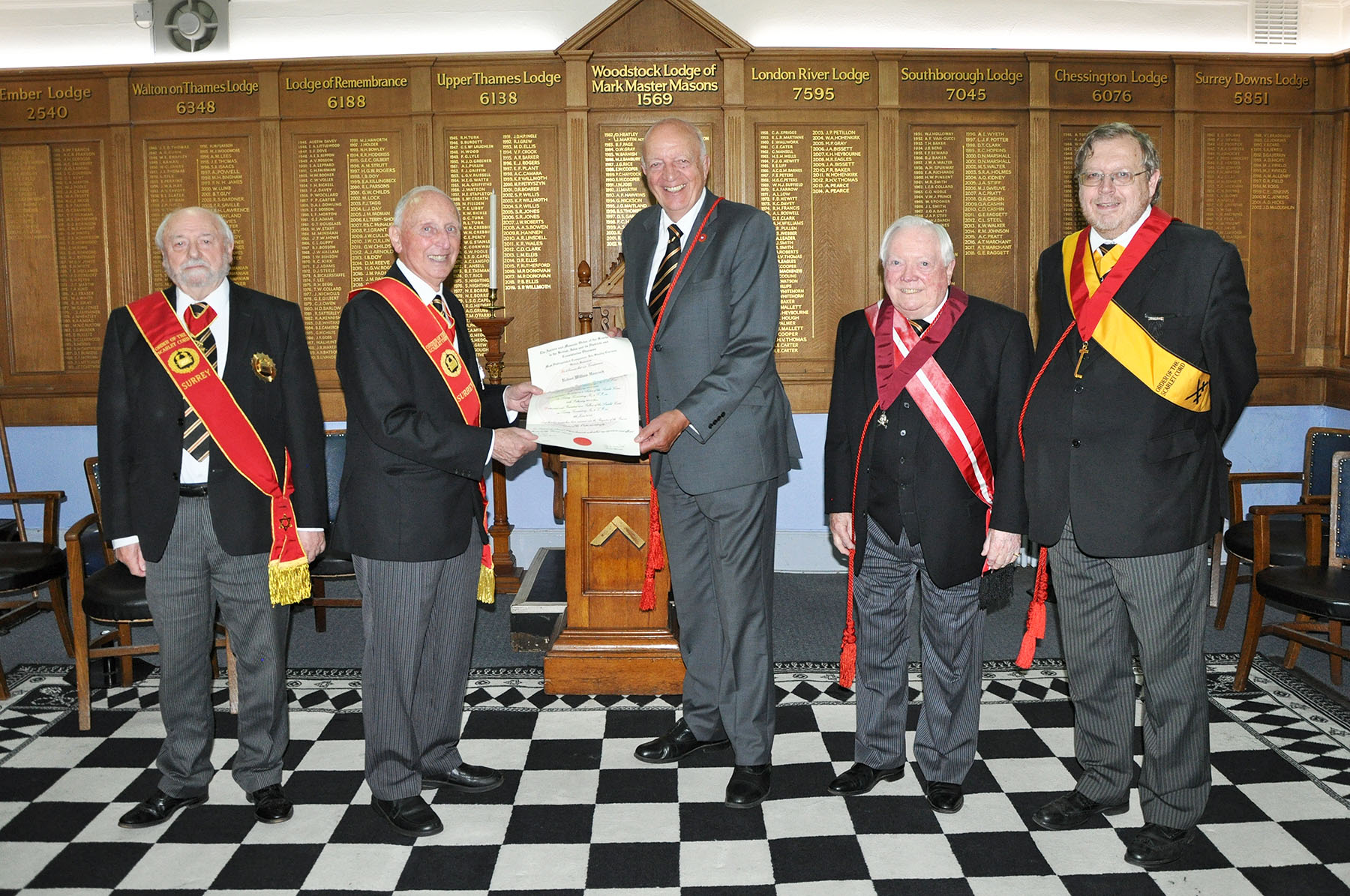 After the Consistory was closed and the customary photographs taken the Companions of Surrey Consistory and their guests sat down to a most enjoyable lunch in the marquee at the Surbiton Masonic Hall.
Article and photos by Chris Eley, Provincial Grand Recorder
---
<
back to news index